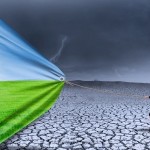 In business, time is money, so the last thing you want is to waste time sitting through a dull detail laden presentation. And as you wonder where it's heading, you ask yourself why they couldn't have just giving you the top five bullet points so that you could get on with the rest of your day.
And in your agitated state, you make a promise to yourself that the next time you present, you'll strip out the details, and just get to the point. But if you keep that promise, it would be a real shame. Because when the best communicators seek to persuade, they provide just enough detail so that it feels like you stepped inside their idea simulator and experienced it for yourself. For example, once you're inside this virtual world they've created with their words,  you feel as if you actually experienced what hell feels like if you don't adopt their idea, and how wonderful heaven feels if you do. Master communicators don't just convey an idea: They enable you to experience their idea by taking it out for a virtual test drive.
Now imagine if they had skipped the details. As you enter the idea simulator, you look around, and all you see is an empty white room devoid of details. And on a little white table, there is an index card with your five bullet points. And after reading the facts and figures contained in the five bullet points, you feel nothing, because you can't see or feel facts and figures. They're just abstract concepts, because they don't feel like the affect you either directly or indirectly.
You see, master persuaders know that adding select details can have a significant impact on their argument. For instance, did you know that including the detail of just one Darth Vader Star Wars toothbrush could increase the impact of your argument by 34.9%? That's what they discovered in a mock trial experiment. And in this study, there were two sets of jurors, and they were tasked to assess the fitness of a mother to see if a seven-year-old child should remain in her care. To help the jurors decide, they were presented with eight equal points for and against the fitness of the mother. One of the positive points was that the mother would have her child brush their teeth every night. And the other group of jurors were presented with the same point- except for one minor detail. The detail was that the child would also brush their teeth every night, but they would use a Darth Vader Star Wars toothbrush. So what you say. Well, this one detail was able to increase the verdict in favor of the child remaining with their mother from 4.3 to 5.8 out of 10 or +34.9%.
So next time you're trying to persuade someone, don't forget to add just enough detail, but not too much, so that your audience is able to take your idea out for a virtual test-drive. It could increase the impact of your argument by 34.9%.
-Michael