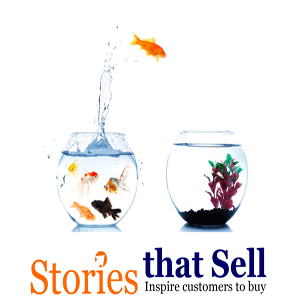 Imagine if the power of storytelling could do for your salespeople what it did for  Al Gore?
Remember how he went from zero to hero.
In 1999, for example, facts & figures Al Gore was considered by the American public, according to a Washington Post poll, to be "very boring" or "somewhat boring." That's so cruel.
However, in 2006, Al Gore changes his approach and learns how to deliver his message through story in the hit presentation/film an "Inconvenient Truth." He's now a hit and wins an Emmy, an Oscar and a Nobel Peace Prize.