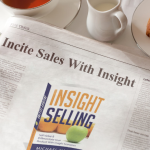 Imagine if your salespeople could shine a light of insight on today's empowered customers so that they no longer underestimate the cost of the status quo and the benefits of change.
Your salespeople would no longer have to chase these empowered buyers down the road of commoditization and discounting, because they would know how to sell value and differentiate your product.
As your customers discovered the unique value of your product on their own terms, your company would achieve higher win rates, shorter sales cycles, and higher margins.