"Colleague Michael Harris wrote this blog post recently, and I couldn't stop cracking up! I laughed so hard I had to read the story to my husband Tim. He laughed just as hard.
Michael uses storytelling in his sales training, and he uses this story to demonstrate why it works. Just imagine telling this story in corporate language. We'd be bored to tears.
But here's another way to think about this story. We all have at least one story like this. A story when we screwed up big time. A story about a time we failed. A story about a near miss. A story about good friends who stick around even after misadventures.
All of these stories have a place in business. Because they make you human. When shared authentically, they form and deepen relationships. They let us know that even when we screw up, there is redemption. This is how we learn from others — about what not to do, and about being human at work.
Sharing ups and downs helps us build deeper and stronger relationships. It might surprise you to experience how showing your vulnerability actually generates more trust and respect in you, and for you. When we hide our failures from others, we idealize ourselves while separating ourselves from others at the same time. Not good.
So read this story and go have a good laugh. Then ask yourself, "What story do I share in return?" Michael's story should spark one within you.
Capture that story and share it at the right time in a business setting. You'll be glad you did."
This review was written by Dr. Karen Dietz for her curated content on business storytelling at www.scoop.it/t/just-story-it. Karen is also the co-author of Business Storytelling for Dummies.
My Flying Misadventure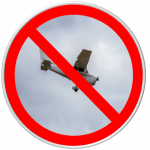 As I'd just completed my pilot license the week before, I figured after dinner was a good time to ask if my two good friends would like to go for a flight with a completely inexperienced pilot. But to sell it, I said, "Hey, how about we fly to Le Touquet, in France, tomorrow for lunch. We could leave from my little airport at 11am just outside of London, and be there before noon?
Toby, the romantic, lunged at the idea. "How cool is that Michael? I could read the newspaper in the back of the plane, have lunch in France, and be back to my local pub in time to watch the rugby game. I'm in." Mickey, on the other hand, was a little less enthusiastic. You see, he'd never been in a small plane. But he agreed to go, because he thought that it could help him get over his fear of flying.
So the next morning Toby picks me up in his car. And as we're driving to pick-up Mickie, I'm feeling queasy, because Toby doesn't seem to realize that his car has an accelerator. To him, he has a go pedal, and a stop pedal. So driving with him involves lunging forwards, and backwards.
So when we finally hit the airport, I'm relieved. But my relief quickly turns to concern as I look down the grass runway, and it's obvious that the winds are gusting from 20 to 30 knots. That's a potential problem, because my little four seater Cessna 172 can only handle a 15 knot crosswind. But I tell myself that it's coming straight down the runway, so we're good to go.
So here we are, wow, rushing down the runway on my first flight with guests. But because I failed my navigation the first time, I'm going to be extra careful following the map on my lap, because I'm petrified of getting lost. But my obsessive map reading is making me feel a little disorientated. You see, at that time, before my LASIK surgery, I used to have really thick coke bottle glasses. So reading the map, and then looking out the window with magnified glasses felt really weird. But I could handle that. What I couldn't handle was the plane being tossed up, and then down 10-feet by the storm. Man, if I thought I was carsick coming up with Toby, this was 10 times worse. But what could I do? Either we get lost, or I get sick. So I chose to navigate through the storm.
But 20 minutes into the flight, I can't handle it anymore. I'm not only sweating profusely, but my stomach is turning like a washing machine on its spin cycle. What do I do? I open my window thinking some fresh air will do me good, but it doesn't help. As I take off my sweater, I notice out of the corner of my eye that Mickey is giving Toby that concerned look. You know, the one with one eyebrow raised that says what have I got myself into? Toby then asks if everything is okay? "No," I say, "it isn't. I can't read the map, and fly the plane when it's this bumpy. I'm really sorry guys, but we've got to turn around, and go home, okay?" Mickey, to my right in the front seat, nods his head, and Toby, directly behind me, looks up from his paper, and says, "you're the pilot-keep us safe."
Keep us safe. How am I going to do that? I'm about to be violently sick. I wasn't prepared for this in flight school. This is bad. I'm desperate for fresh air, so I stick my head out the window. And as the air rushes into my face, my glasses are ripped off my face. As I turn my head to watch them fall 2000 feet below into some stranger's garden, it hits me, and I'm violently ill. But as the vomit crashes into the wind, it's blown right back in to the back seat all over Toby and his precious newspaper. But instead of being grossed out, I'm looking back into the plane at someone with a look of total horror, because the wind just ripped off my headphones, and they're slapping against the outside of the rear window- holding on by their cord.
After I'm finished being ill, I steady the plane, and I then slowly pull the headphones back into the plan. I then turn to Mickey, because I know he's going to be concerned. And sure enough, I catch him looking at Toby, and his eyes indicate 'what the hell are we going to do- we can't fly the plane.' It's time for me to step-up, and show some leadership. So I say to Mickey in a deep authoritative voice, "I know it looks bad, but I've got everything under control. OK, I may not have my glasses, but I can still see the main roads on the map, so don't worry, I'll get you home safely." Just then, I throw up all over the map on my lap.
Mickey and Toby start peppering me with rapid fire with questions, but I don't hear them, because it's now a question of survival. I need to get home, and I can't navigate. I'm in deep trouble, so I play my last card, and I place an emergency distress call to Gatwick Airport. I interrupt an Air France 747 pilot so that I can briefly explain my situation to the air traffic controller. "I'm an inexperienced pilot who's not only just lost his glasses out of the plane window, but I've also just been sick all over my map so I can't navigate home." As this was over Gatwick's main frequency, I wonder today what the 30-plus airline pilots waiting to land or take-off must have been thinking? Anyway, the Gatwick controller directed me to an alternative frequency, and then had me squawk 3677 on my transponder so that he could locate my position. In 10-seconds, he located my position, and told me to keep on a heading of 40° for 12-minutes. By then I should report to my local air traffic control.
After landing the plane, I'm directed over the radio to report to my local control tower. As I enter the control room, I start gushing about what an amazing a pilot I am to have been able to safely land my plane under such adverse conditions. The air traffic controller leaned back and roared with laughter. He then asks which landing as he moves his hand up and down like a skipping rock. The other four people in the small room all start singing "Skippy the Bush Kangaroo".
As I walk out of the tower humiliated with my tail between my legs, I walk up to Toby and Mickey, and say, "Hey guys, we agreed to split the costs, right? So it's 20 pounds each for the flight, OK?
Just like this flying story, humans have told warning stories visually for 100,000 years, orally for 10,000 years, and in writing for 6,000 years. All the way back to early man, stories were the technology that we used to share information vital to our survival. Early man, for example, might have said, "You better not eat those berries, because John, your uncle, ate them, and here's what happened…" Today, I bet my friends would tell the story "When it's windy, don't get in a plane with an inexperienced pilot, because here's what could happen…"
Stories are how we process information. After a presentation, for example, in a study at Stanford University, 63% of attendees remember stories, and only 5% remember statistics (Made to Stick, Chip & Dan Heath, p 243).
So if your salespeople just told one relevant warning story about what hell looks like if the customer doesn't buy your product, would they sell more?
Would you lose fewer deals to your largest competitor No Decision Inc. if your salespeople first shared a story that was so insightful that your customers realized that they aren't ankle deep in problems, but that they`re really drowning in the middle of the lake?
-Michael