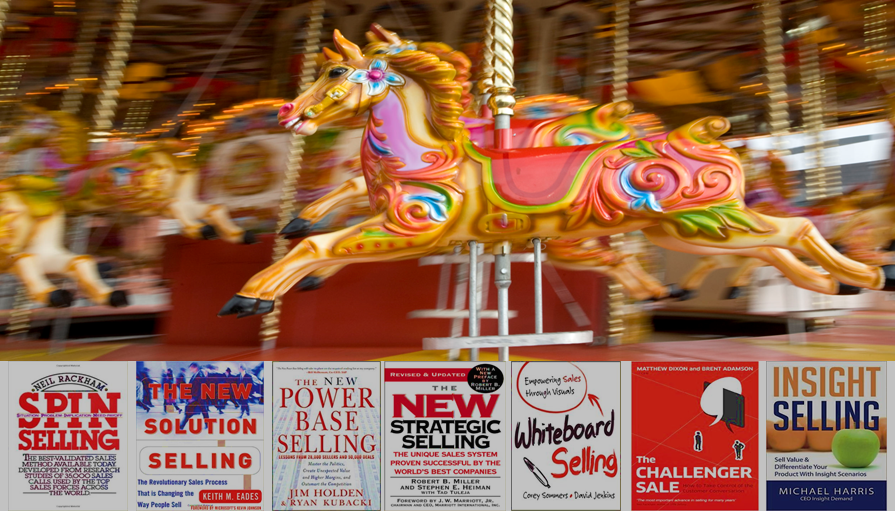 It's easier to believe a new sales methodology will be the magic bullet instead of doing the heavy lifting of follow-up training and coaching. But without follow-up, how will salespeople achieve sales mastery? How will they be able to articulate value in the heat of a sales call?
THE PROBLEM 
For the past four consecutive years, sales leaders have rated "the inability of their salespeople to articulate value as the #1 reason why reps fail to hit their quota." And yet, this problem persists. In a recent Gartner survey, for example, only 34% of executive buyers said that they felt salespeople could articulate value.
If helping salespeople articulate value is the most effective way to increase revenue, why do so many businesses still have this problem? Because it's easier to get salespeople in a room for a few days to learn a new sales methodology than it is to follow up with them once they're back in the field, trying to hit quota.
The problem isn't unique to sales- it's universal. My friend Ken, who is a Chiropractor, summed it up nicely: "It takes less time for my patients to do the exercises I recommend than it takes for them to get in their car and drive down to my clinic to get an adjustment. But do they do the exercises? No, they'd rather take the easy route than endure the discomfort/effort of real change – even though I tell them the exercises are more effective."
"It's the follow-through, and not the sales training that creates change" says Michael Blanchette, Sales Enablement Leader at VMware, in his article "Save Yourself From The Sales Training Merry-Go-Round." Although salespeople may learn useful techniques in the training, without the follow-through, Michael states that "90% of behavioral change initiates [sic] in the sales department, FAIL."
THE SOLUTION 
It doesn't have to be this way. There have been advances in video practice and coaching software that can reduce time spent practicing and coaching by 90%.
What would happen if your sales team could deliver the top 5 key messages/insights as effectively as your star performers in less than 3 months? Would this be your single best leverage activity to increase revenue? 
This is now possible with the video practice and coaching in the Sales Mastery Micro eLearning program. Most importantly, it will take your salespeople less than 20 minutes every other week to complete.
In each lesson, your salespeople will walk through 3 easy steps toward Sales Mastery:
Watch: Watch a 2-minute, best practice video on how a star performer would deliver a key message/insight through a customer story (examples One and Two).
Learn: Answer questions about how to convert the story into discovery questions (example).
Practice: Practice by recording themselves delivering the story, and then send their best video recording to their manager for review (example).
Having your salespeople practice articulating value by sharing customer stories is the highest leverage activity available to increase revenue. 70% of executive buyers in the Gartner survey felt that "customer stories and case studies are the best way that providers can communicate differentiation that I trust" (click here).
After completing the Sales Mastery Micro eLearning program, your salespeople may share these 5 key messages/insights as stories, questions, or a combination of stories and questions. Whatever they choose, it won't happen unless they practice. That's why each lesson ends by asking your salespeople to record themselves delivering the story in their own words. 
Classroom training is effective, but would you get on a plane with a pilot who hadn't spent time in a simulator? Before you pay for a plane ticket for a salesperson to visit a customer, wouldn't you want them to have practiced delivering insights, so that they can articulate value in the heat of a sales call?